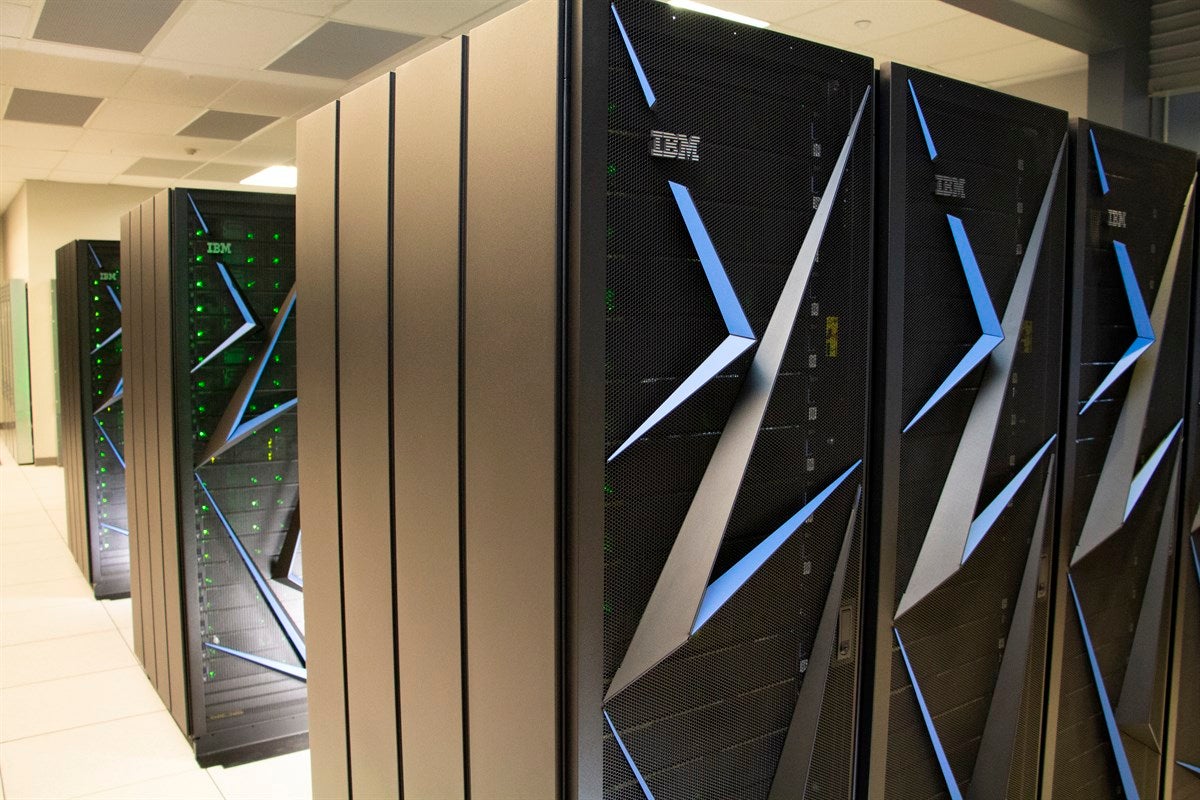 A central feature of the CCI is the Artificial Intelligence Multiprocessing Optimized System, or AiMOS, an eight petaflop IBM POWER9-equipped supercomputer configured to enable users to explore new AI applications.
An essential component of a collaboration between IBM, Empire State Development, and NY CREATES, AiMOS was the most powerful newcomer on the November 2019 Top500 ranking of supercomputers. It ranked as the most powerful supercomputer housed at a private university. Overall, it debuted as the 24th most powerful supercomputer in the world and third-most energy efficient.
Named in honor of Rensselaer co-founder Amos Eaton, AiMOS uses a heterogenous system architecture that includes IBM POWER9 CPUs and NVIDIA GPUs. This enables AiMOS with a capacity of eight quadrillion calculations per second. AiMOS supports the work of Rensselaer faculty, students, and staff who are engaged in a number of ongoing collaborations that employ and advance AI technology.
AiMOS also serves as the test bed for the IBM Research AI Hardware Center, which is located on the SUNY Polytechnic Institute campus in Albany. The AI Hardware Center aims to advance the development of computing chips and systems that are designed and optimized for AI workloads to push the boundaries of AI performance. AiMOS provides the modeling, simulation, and computation necessary to support the development of this hardware.